By Joan Mbago
Sneaker shopping can be one of the most exhausting experiences, especially if you are uncertain about the type of kicks you are looking to buy. This could also be tricky if you just want to add more sneakers to your shoe game, but have run out of store options.
Believe it or not, but your sneakers say quite a lot about your style, and even  if you don't see it, they tend to reflect your current mood and attitude.  So when purchasing new pairs of kicks, it is important to consider where you are specifically going to buy them, what you really want and what you are looking for in terms of comfortability, shoe shape, design and style.
To be honest, at the end of the day it is all about the authenticity and originality of the shoes you wish to purchase that counts.
---
I have rounded up a list of amazing sneaker stores in Windhoek.
Check them out:
---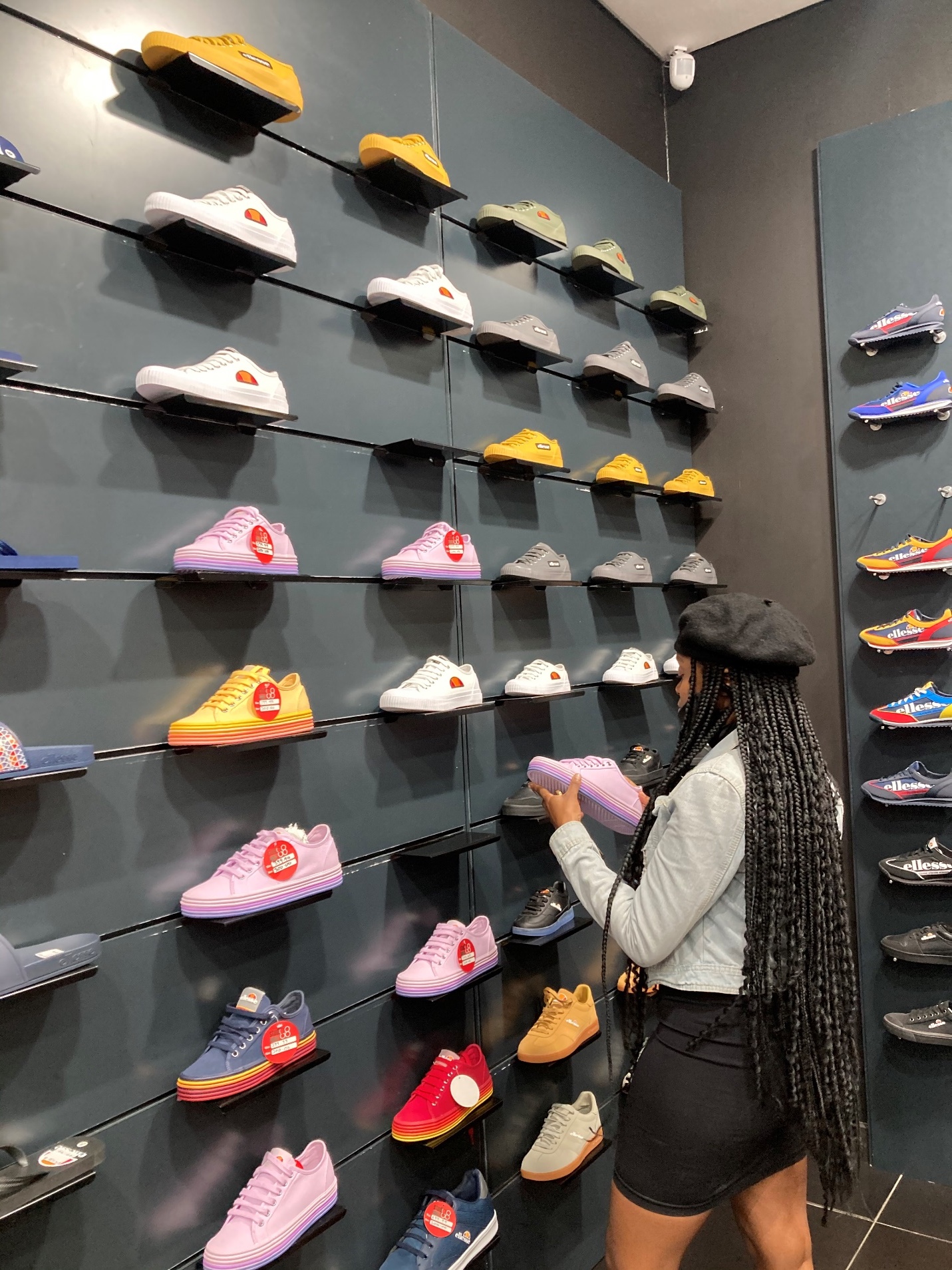 TEKKIE TOWN
Established in 2000, Tekkie Town has over 400 stores in South Africa, Lesotho and our motherland Namibia. This amazing store only offers the best and when I say the best, I mean real authentic sports and lifestyle brands at greater prices that you are able to afford. Come make a bold statement with your shoe game at Tekkie Town and feel assured that your indoor and outdoor activities are fully covered. From brands such as PUMA, NIKE, REEBOK, CONVERSE, HAVAIANS, NEW BALANCE, CHAMPION, IPANEMA and my favorite VANS and so many other more, TEKKIE TOWN does surely have it all. So be sure to make a turn.
Store locations in Windhoek include:
Tekkie Town Maerua Mall
Tekkie Town Windhoek Town Square
Tekkie Town Khomas Grove
Tekkie Town Windhoek the Grove Mall
Tekkie Town Black Chain Shopping Centre
Tekkie Town Shoprite Complex Monte Christo Road
SPORTSCENE
Spoken to as the ruler of sneaker wear, Sportscene is definitely my favorite sneaker store as most of my kicks are bought there. This store is an approved retailer of footwear. Not only that, they also have clothing from famous roads too. Worry not about the originality and quality and start building a bond with kicks from Sportscene. This amazing store caters for brands such as Redbat, Nike Air Jordan, Adidas Originals, Puma, Converse and once again my favorite Vans, so there is no need to feel left out as Sportscene got your shoe-game covered all the time.
Store Locations in Windhoek include:
Sportscene Wernhil Shopping Mall
Sportscene Katutura Windhoek Centre
Sportscene Post Street Mall
Sportscene The Grove Mall
SIDE STEP
Side-Step is the driving design footwear retail store practicing within the most recent and select design footwear brand collections. You can completely count on them to carry a few sweet and executioner kicks as well as more classic styles to suit both men and women. With many retail stores around Namibia and in the heart of Windhoek, their friendly salespersons make life so much easier for you if you are lost on what kicks you are looking for, so worry less and head over to Side Step.
Store Locations in Windhoek include:
Side Step Katutura Shopping Centre
Side Step Wernhil Shopping Mall
Side Step The Grove Mall
JB SPORT
Joined within the year 1994, JB Sport is one of the biggest and speediest developing sports and design retailer, offering a collection of universal and neighborhood brands. In the retail division JB Sports offers a comprehensive portfolio of over 30 retail brands that incorporate sportswear, clothing and footwear as well as over 20 international brands in the sport and gym equipment. Whether you are in it for sneakers, clothing or gym equipment's JB Sports has you covered.
Store Locations in Windhoek Include:
STUDIO 88
Up to date with the latest styles and trends let alone the latest kicks Studio 88 is just the perfect store for you. From a collection of brands that include Adidas Originals, Puma, Converse, Levis, Vans you name it. You should definitely make a stop at Studio 88. What more do you need?
Store Locations in Windhoek:
Studio 88 The Grove Mall of Namibia
Studio 88 Independence Avenue
Studio 88 Wernhil Shopping Mall
Studio 88 Namica Shopping Centre
FINAL THOUGHTS
You will realize that most of these stores sell quite similar brands which makes it a tad bit confusing on where to shop. At the end of the day it all depends on you & which store serves you and your budget best.