The Namibian fashion, photography and events industry took a step backward during the Covid-19 outbreak.
This is why a group of talented Namibian creatives came together and produced a styled shoot to give a fresh new perspective on what 100% proudly Namibian vendors can provide. A breath of inspiration that future brides, and industry professionals need.
---
Equestrian Eleganza | A Southern Cross Studios, Roberto Scholtz, Andeline Wieland, Slay by Tia, Untold Jewellery and Reggie Films collaboration.
---
Renowned Namibian fashion designer, Roberto Scholtz created custom garments for bridal model Andeline Wieland in a dreamy, whimsical and dramatic style. This softness in contrast with the natural elements of the feld and farm lakes just outside Windhoek, together with the beauty of some of Namibia's prized show jumping horses makes for a rarely seen combination. 

Tia Gawases, from Slay by Tia, styled the model and Kris Barnard & Schalk Steenkamp from Southern Cross Studios had freedom of expression to photograph and videograph the entire collaboration. This styled shoot was a first for the new kids on the block, giving them a break from their usual wedding, nature and event photography. 
Crowd favourite Reggie Zaire also came to play during golden hour and created this stunning short clip that makes any fashion and romance lover lose their minds. 
https://www.instagram.com/p/CBQz8mZDVpq/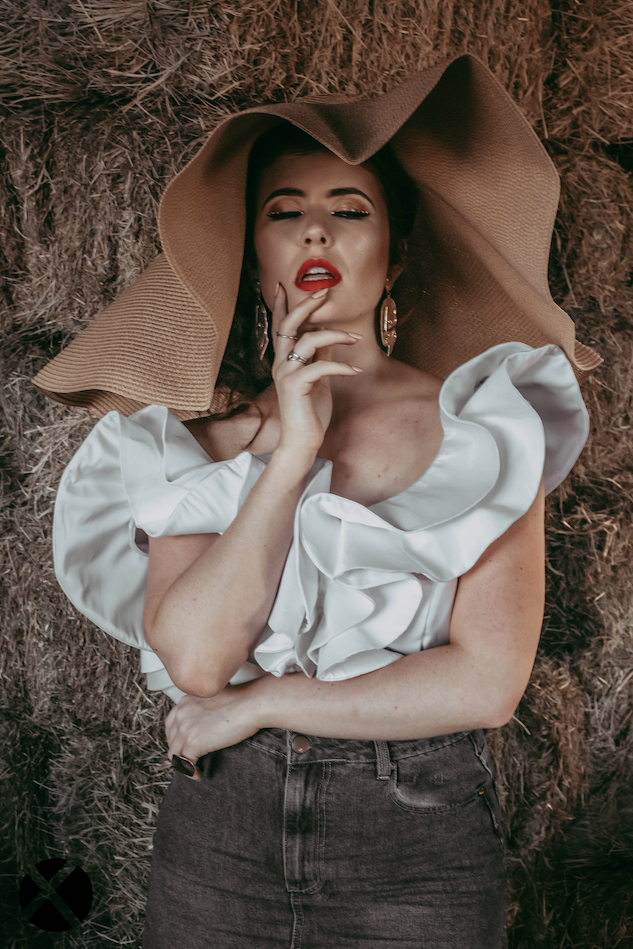 All involved can be contacted for their services via their IG handles:
@southernx_studio
@andiwieland

@ reggiefilms
@slay_by_tia
@untoldjewellery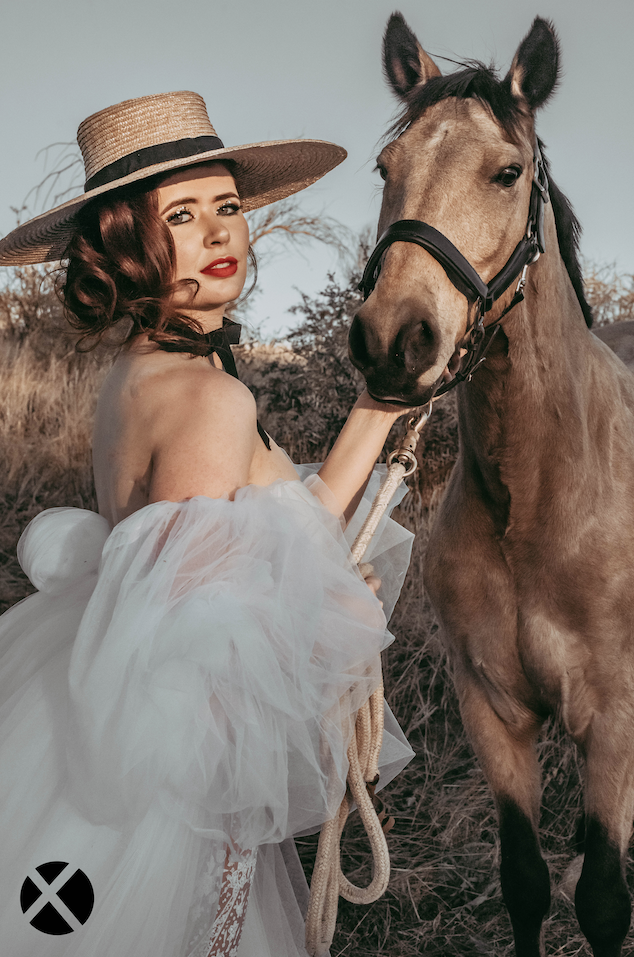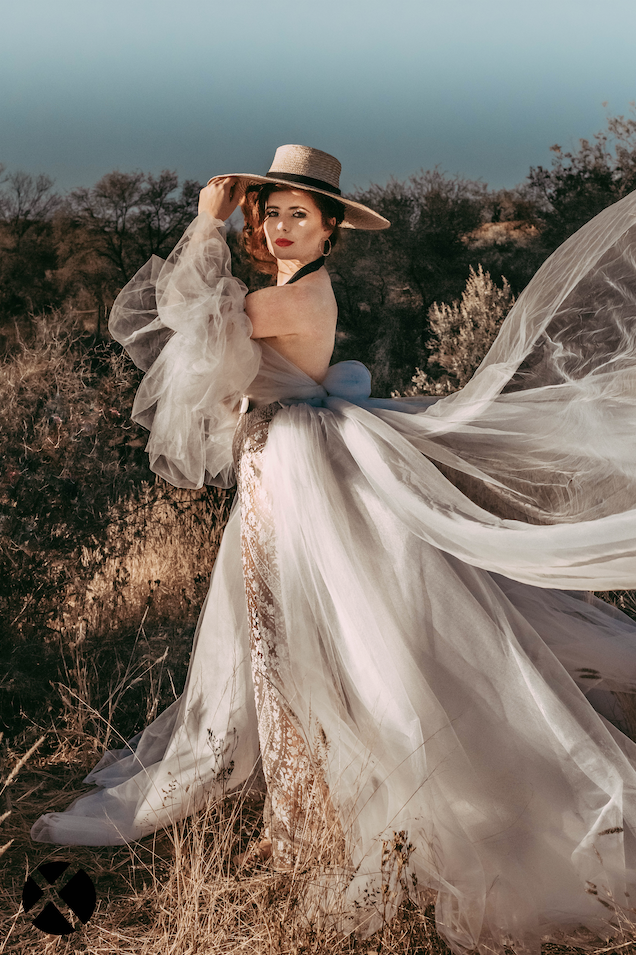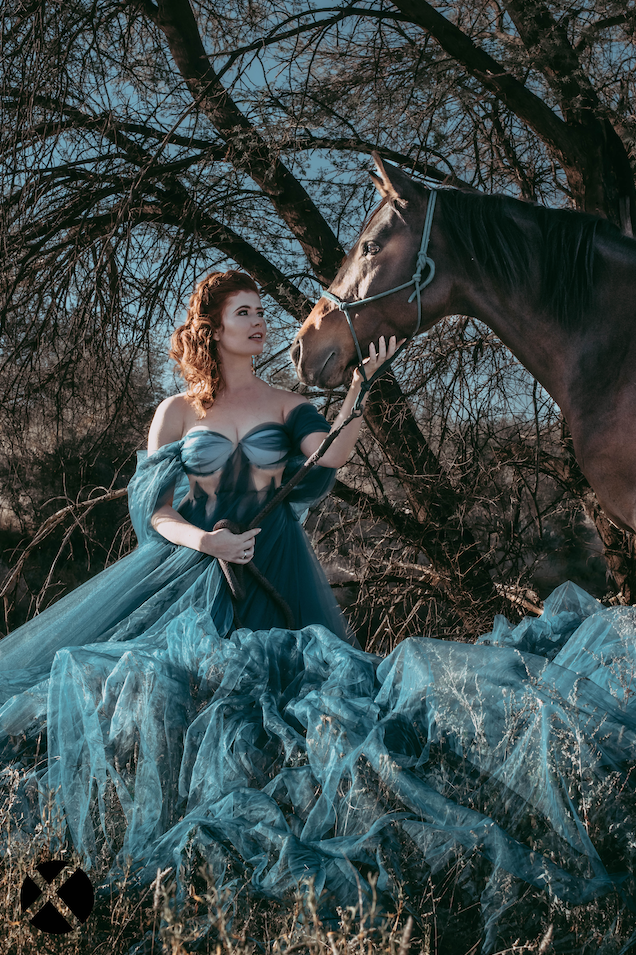 Special Thank you to Maike Busch and her stunning horses for making this shoot so magical on her farm!
---